In the second Grand Slam French Open tennis of the year, the top-4 seeded players of the men's singles category won, while the fourth seed Sikkari in the women's category had to face defeat. In the second round of the Grand Slam on Wednesday night, top seed and world No. 1 Novak Djokovic of the men's category defeated Alex Molkan 6-2, 6-3, 7(7)-6(4). Now they will have to face Bade.
At the same time, 5th seed Rafael Nadal defeated C Moutet 6-3, 6-1, 6-4. Nadal created history after winning this match. He got the achievement of 300th win the grand slam match.
Nadal wins 300th Grand Slam Match
With this victory, he joined the 300-match-winner club in the Grand Slam. Before him, Roger Federer and Novak Djokovic have achieved this feat. In other men's singles matches, third seed Alexander Zverev came back to win after losing the first two sets. He s. Baez 2-6, 4-6, 6-1, 6-2,7-5.
Sakkari lost to an unseeded player
In the women's singles event, fourth seed Maria Sakkari fell victim to an upset. She was defeated by unseeded Carolina Makova 7-6, 7-6. Angelique Kerber and Victoria Ajrenendka won the second match of the women's category.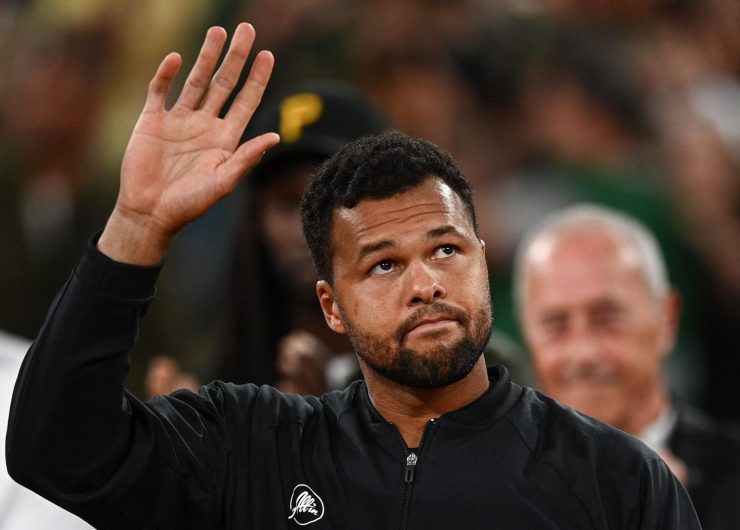 France's Tsonga retires
In the match singles, Jo-Wilfried Tsonga of France said goodbye to his tennis career. the 8th seed Casper Roode defeated him by 6-7, 7-6, 6-2, 7-6. Tsonga, who rose to fifth place in the world rankings in his career, reached the 2008 Australian Open final and was a member of the Davis Cup-winning team France.
Barbora withdrew from the tournament due to a COVID-19 Infection
Defending champion Barbora Krejcikova was founded to be COVID-19 positive. That's why Krejcikova withdrew from the tournament. However, they lost in the very first round. He wrote in one of his social posts that he will have to drop out of the tournament right here.
Krejcikova wrote that she was feeling bad the previous night and woke up in the morning with a fever. I did the test and my report has come positive.
Players with 300 wins club in men's singles match at a Grand Slam
Roger Federer – 369
Novak Djokovic – 325
Rafael Nadal – 300