Women's world number one Iga Swiatek has reached the third round with her 30th win at the French Open. At the same time, Simona Halfe had a panic attack during the match and she lost the match. At the same time, Stefanos Tsitsipas and Daniil Medvedev have also entered the third round by winning their respective matches in the men's singles. The 30-year-old Romanian player started feeling short of breath during her match against China's Xing Quan. She had to call a trainer. In the end, they lost the match 2-6 6-2 6-1.
She was leading from sets and breaks when Halef had a panic attack. Halep, a two-time Grand Slam champion, said that I do not know how to handle it. This has never happened before. I really don't know why it happened. Because I was on edge and playing well. But, it happened and I lost. I was unable to focus.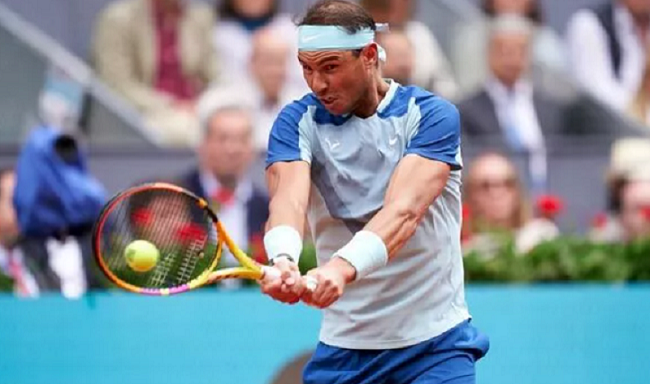 Swiatek's winning streak continues
Iga Swiatek's winning streak continues in the second Grand Slam of the year. She registered her 30th win by defeating Alison Riske of America 6-0, 6-2. She has become the most consecutive match-winner after Serena Williams' 34 consecutive victories in 2013. However, she is far from Martina Navratilova's 74 in a row. Martina did this in 1984. Switek has won 44 of the last 45 sets played so far.
Stefanos Tsitsipas and Medvedev Entered the Third Round
French Open 2023: Indian Players List, Schedule in IST
French Open 2023: Nadal wins 300th Grand Slam Match,…
At the same time, last year's runner-up in men's singles Stefanos Tsitsipas has also entered the third round. He defeated Czech qualifier Zdenek Kolar 6-3 7-6 (8) 6-7 (3) 7-6 (7) in the second round.
World number two Daniil Medvedev reached the third round of the French Open with a 6-3, 6-4, 6-3 win against Serbian Laslo Jere on Thursday.
Nadal-Djokovic may clash in the pre-quarters
Novak Djokovic and Rafael Nadal have also reached the third round in men's singles. If both win their respective matches, then both of them can face in the pre-quarterfinals. Djokovic defeated Alex Molcan 6-2, 6-3, 7(7)-6(4) in the second round. Now they will have to face Bade.
Djokovic is the defending champion. He has entered the French Open to equal Nadal by winning his 21st Grand Slam. So far, he has won 20 Grand Slam titles at the Australian Open 8 times, French Open 2 times, Wimbledon Open 6 times, and US Open 3 times.
At the same time, 5th seed Rafael Nadal defeated C Moutet 6-3, 6-1, 6-4 to enter the third round. He is up against Dutch player B van Dey. Nadal is eyeing the 22nd Grand Slam. Nadal has so far won 13 French Open, 2 Australian Open, 2 Wimbledon Open, and 4 US Open. He started the year with the Australian Open title. At the same time, he won the French Open for the last time in 2020.