The series of ups and downs continues at the French Open. In men's singles, now world number-2 Daniil Medvedev and last year's runner-up Stefanos Tsitsipas had to face upheaval. Medvedev was defeated by Croatia's Marin Cilic in the pre-quarterfinals on Monday, while 19-year-old Holger Rune of Denmark defeated Tsitsipas to reach the quarter-finals of a Grand Slam for the first time.
.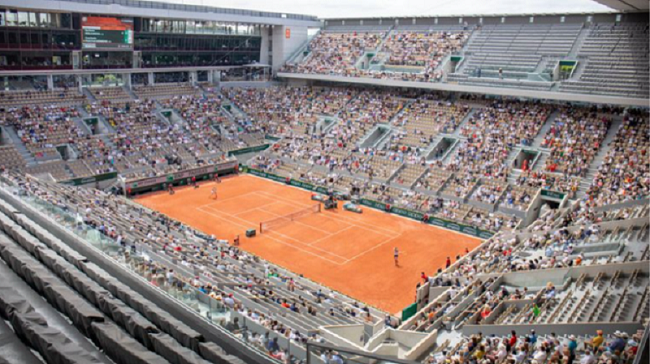 Holger Rune defeated Stefanos Tsitsipas
At the same time, world ranking 40th-ranked Holger Rune defeated fourth seed Stefanos Tsitsipas 7-5, 3-6, 6-3, 6-4 in men's singles to knock him out of the tournament. Greece's Tsitsipas is the first player to be eliminated from the tournament in the top 8 rankings.
Holger Rune, who has not won a single Grand Slam match before the current French Open, will now face the challenge of 8th seeded Norway's, Casper Rood.
French Open 2023 Update: Djokovic-Nadal Clash in…
Rafael Nadal's Winning Stats and Net Worth, more
Carlos Alcaraz reaches quarter-finals
At the same time, Spain's Carlos Alcaraz, the sixth-seeded player, has also reached the quarter-finals. He defeated 26-year-old Khachanov and seeded 21, 6-1, 6-4, 6-4 in the fourth round. Now he will face Alexander Zverev of Germany.
Alcaraz has reached the quarter-finals of the French Open for the first time. At the same time, it is the first time in the French Open since 1994, when two young players have made their place in the last 8.
Daria is in the last eight for the first time in four years
Russia's 20th seed Daria Kasatkina continued her stellar performance in the women's singles event with a 6-2, 6-2 win over 28th seed Camila Giorgi in one hour and 20 minutes to reach the last eight. Former world No. 10 player Kasatkina has not lost a single set so far, she has lost serve only twice.
She reached the quarterfinals of both the French Open and Wimbledon in 2018. After that, she reached here in the last eight for the first time.