The tennis adventure continues in Paris these days. The French Open, the second Grand Slam of the year, is going on there. Fourth seed Stefanos Tsitsipas and second seed Daniil Medvedev won the third day of this major tennis tournament on Wednesday. At the same time, seventh seed Sebelka has won in women's singles.
Before them, Badosa, Carolina Pilskova, Collins, and Pegula won their respective matches on Tuesday night. At the same time, US Open champion Emma Radukanu made her debut with a win. Medvedev has registered his first win since hernia surgery. He had surgery two months ago. Earlier, he had lost while making a comeback after surgery.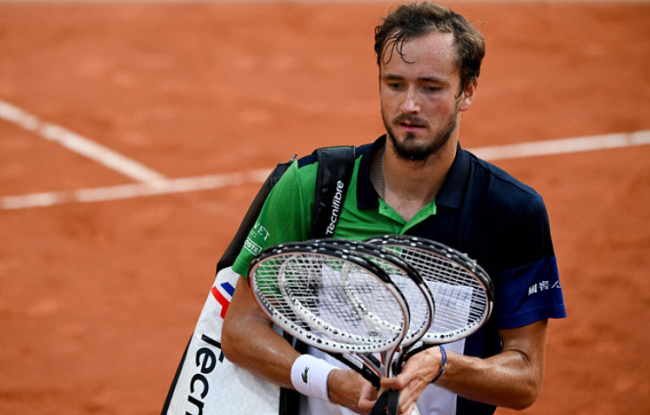 French Open 2023: The Struggle Victory of Tsitsipas
French Open 2023: Dominic Thiem and Ons Jabayur Got Defeated…
French Open 2023: Starting Today, History, Features of Cay…
Fourth seed Stefanos Tsitsipas defeated Musetti 7-5, 6-4, 6-2, 6-3, 6-2 in the last match of the first round. The 23-year-old Greek made a strong comeback after losing the first two sets and took the match to the fifth set. At the same time, Medvedev defeated Facundo Begnis of Argentina 6-2, 6-2, 6-2.
French Open 2023: Emma's debut with victory
In women's singles, Aryana Selina of Belarus defeated French player C. Pavet 6-2, 6-3, 6-4. Britain's Radukanu made her French Open debut with a 6-7, 7-5, 6-1 win over Linda Noskova of the Czech Republic. Pliskova of the Czech Republic defeated Tessah 2-6, 6-3, 6-1, and Collins of America defeated Victoria Tomova 6-0, 6-4.
French Open 2023: In the second round today, Keber, Sakari, and Ajrenka will be on the court
The second-round matches begin on Wednesday. Among them, German stars Angelique Kerber, Maria Sakkari, and Victoria Azarenka will work their way up the court to advance to the third round. At the same time, in the men's category, top seed Novak Djokovic, and Alexander Zverev will be seen fighting each other with their rivals.