18-year-old Coco Groff has reached the final of the women's singles at the French Open. At the same time, World No. 1 Inga Switek has also made it to the finals. On the other hand, India's Rohan Bopanna and Netherlands' M Middelkup have lost in the men's doubles semi-finals. Coco Gauff defeated Italy's Martina Trevison 6-3-6-1 in the semi-finals.
The match lasted for one hour and 28 minutes. Coco Gauff has become the youngest woman player to play the French Open final after 18 years. Earlier in 2004, Maria Sharapova of Russia became the Youngest Woman Player. Then Maria was the winner.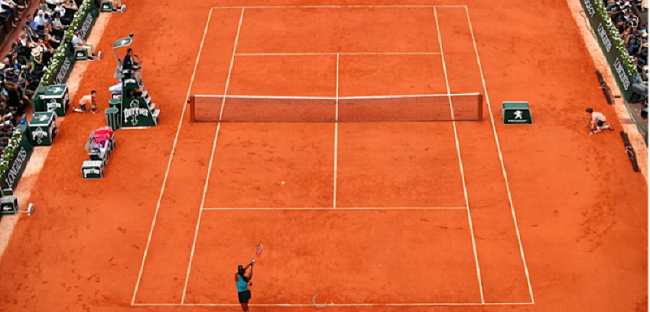 Gauff will go on to win the first Grand Slam
French Open 2023 update: Bopanna is in the semi-finals of…
French Open 2023 Update: Rafael Nadal beats Djokovic to…
Coco Gauff is currently ranked 23rd in the WTA World Rankings. He has not won any Grand Slam title in his career so far. In such a situation, she will descend from world number one to win her first Grand Slam. She has not progressed beyond the quarterfinals in any Grand Slam so far. She was out of the quarterfinals at the French Open in 2023
Inga Swiatek defeated Daria Kasatkina
Inga Swiatek recorded a 6-2, 6-1 win over 20th-ranked Daria Kasatkina in the semi-finals. With this, it is Swiatek's 34th consecutive win. With this, he has equaled the record of Serena Williams. Williams won 34 consecutive matches in 2013. Inga Switek has reached the final of the French Open for the second time. At the same time, Daria Kasatkina reached the semi-finals of a Grand Slam for the first time.
Bopanna reached the men's doubles semi-finals at a Grand Slam event for the first time since 2015. Bopanna and Middlekoop had earlier reached the semi-finals by defeating Lloyd Glasspool and Henry Heliovara in the men's doubles quarterfinals. Not only this, but before this, Bopanna-Middlekup had also defeated Wimbledon champion pair Mate Pevich and Nikola Mektic in the third round on Saturday.