Kaiser Rudd has become the first Norwegian player to reach the final of a Grand Slam. He defeated 2014 US Open champion Marin Cilic in the semi-finals of the French Open on Friday. He will now face 13-time champion, Rafael Nadal, in the final.
Kaiser Rudd will face Rafael Nadal for the first time in the final. After reaching the final, Rudd said that you are excited to play in the final against Adarsh. Rudd would go into the finals to win a Grand Slam for the first time.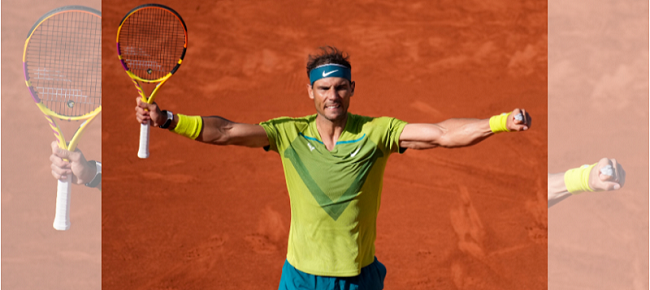 Returns after losing the first set
Kassar Rad, 23, lost the first set 3-6 to veteran Marin Cilic. After that, he returned from the second set and never looked back. He then won all three consecutive sets 6-4, 6-2, 6-2. Earlier, he defeated 19-year-old Holger Rune of Denmark 6-1, 4-6, 7-6, 6-3 in the quarter-finals to reach the semi-finals.
French Open 2023 Update: Rafael Nadal in the finals
French Open Women's Single Final: Coco Gauff will take…
Nadal has won 13 French Open titles so far. In addition, has won 2 Australian Open, 2 Wimbledon, and 4 US Open. He started the year with the Australian Open title. At the same time, he won the French Open for the last time in 2020. Nadal is the first player in the world to win the same Grand Slam singles title 13 times in the Open Era of tennis that began in 1968. The French Open is played on red clay. That's why Nadal is called the king of red soil.
Nadal reached the final after the German player withdrew from the middle
Spain's superstar tennis player Rafael Nadal made it to the final after dropping in the middle of German player Alexander Zverev in the semi-final match. Zverev was injured during the match. He was taken out of the court in a wheelchair.
After some time he came back with the help of crutches. But he decided not to play further. After which Nadal was declared the winner. Earlier, Nadal had won the first set 7-6.