Tennis is a challenging sport to play. Professional athletes begin their tough training at a young age. Additionally, just as in any other sport, a player must make a lot of sacrifices. Long practice sessions, little social interaction, and being distanced from family and friends are a few crucial elements that shape a player. Not to mention that injuries are a common occurrence in sports.
The body of a tennis player suffers when playing on surfaces made of hard concrete. Serious injuries could be sustained, triggering forced retirements. However, players' careers have been prolonged thanks to significant advancements in racquet-making technology and medical treatment. Despite all this, athletes involved in tennis still have a short "shelf" life.
When Do Tennis Professionals Retire?
Tennis players retire on average at the age of 27, according to some data found online. Most tennis players often struggle to overcome the obstacle of turning 30.
The average age of retirement for men among the top 100 players on the ATP is 28.26. The average age of retirement for the top 100 WTA players is 25, though. These numbers are based on a Tennishead magazine analysis from 2017.
Nonetheless, it ought to be emphasized that since 1987, when they were estimated at 23.74 for males and 22.56 for women, the averages have greatly improved.
What Tennis Player Is Considered Oldest-Ever to Capture a Grand Slam?
The most seasoned tennis player who has won a Grand Slam is still Ken Rosewall. He has held the record ever since he won the Australian Open in his homeland in 1972. At the age of 37 years, one month, and 24 days, the renowned Australian accomplished this unprecedented achievement.
The current runner-up is Swiss Roger Federer, who at the age of 36, five months, and seven days won the Australian Open in 2018. Rosewell found his place once again on the ranking by winning AO in 1971 when he was 35yr, 4mos, 5dy. Claiming Roland Garros this June wherein he was the favorite No. 2 as per the best tennis betting sites in 2023 at Bookmaker-Expert.com, Novak Djoković moved up to fourth place in this particular ranking. The Serb won the French Open at the age of 36 and 20 days. Given that he is still in excellent form, we would not be surprised if he surpasses Rosewell's primacy.
Top 5 Pro Tennis Retirees from Youngest to Oldest
Despite these retirement stats, there have been instances in tennis history that fully disprove this premise. These sportsmen have shown to be enduring. Below are the five oldest professionals who have ever retired from the sport, all of them had a long career and were well-known for their many tournament victories.
# 5 Jimmy Connors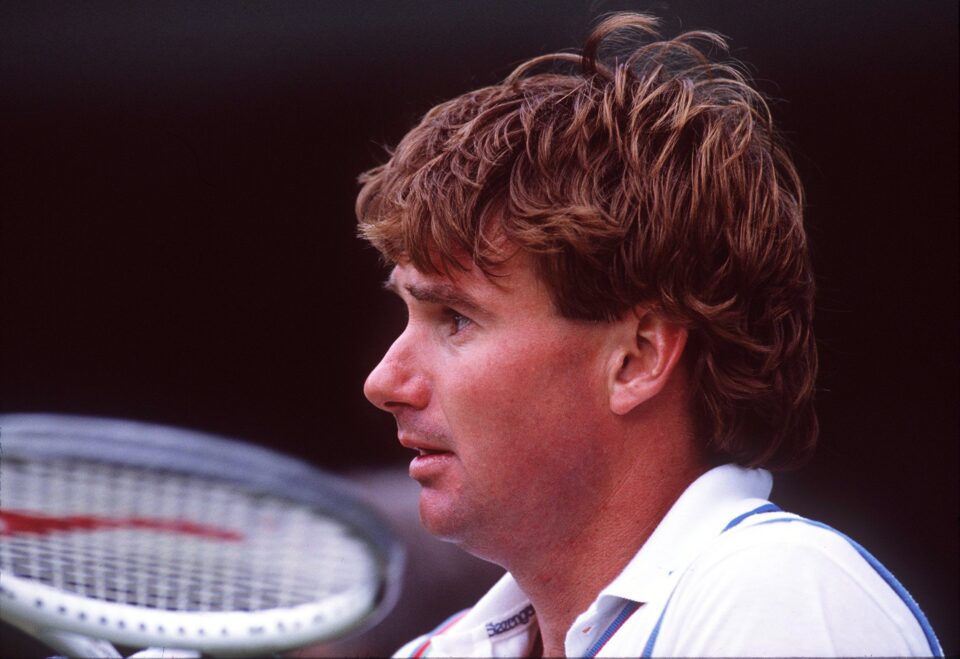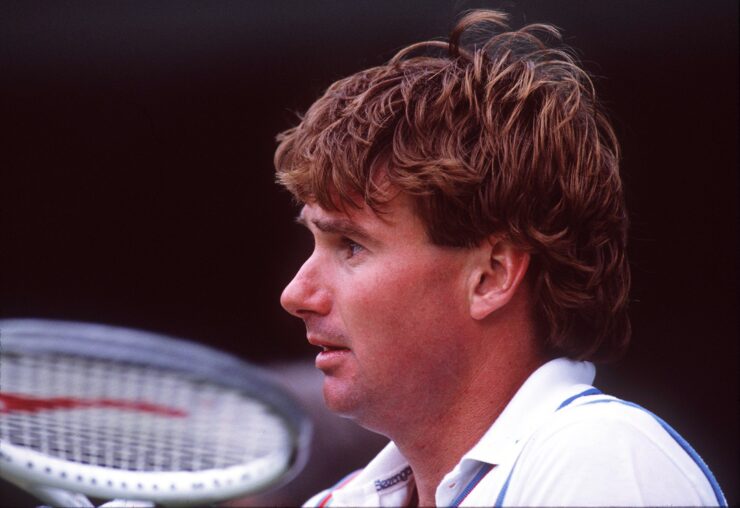 At the mature age of 43, Jimmy Connors called it quits on his tennis career. In April 1996, the American, who had gone professional in 1972, played his final game. Connors lost the match, which was his final on the ATP tour. He enjoyed a career that spanned more than two decades and was well-known for speaking up on the court.
The Illinois-born athlete was frequently observed arguing with his rivals, tennis officials, and sometimes the crowd. His play was of the highest caliber despite all of his shenanigans and dubious behavior. Connors amassed 109 championships throughout the course of his lengthy career, which is a record for the Open Era. Additionally, he won an astounding 125 events throughout the course of his brilliant career. Connors also held the top spot in the ATP rankings from 1974 until 1978.
# 4 John McEnroe
If Jimmy Connors is listed, his "sworn enemy" and fellow countryman cannot be far behind. Another tennis player who set a record for retiring from competition at an advanced age was John McEnroe. The athlete, who was 46 years old when he declared that he was retiring from the sport, was born in Germany when his father was in the military. McEnroe made a comeback to tennis in 1992 as a doubles and mixed doubles player, despite having previously retired as a singles player.
The American's tennis abilities were unmatched, despite the fact that he was one of the court's most contentious players. He won 72 doubles titles and 77 singles titles thanks to his abilities. In 1999, McEnroe made a comeback to tennis by playing with Steffi Graf in mixed doubles. In order to compete in an ATP doubles competition in 2006, he made another comeback to tennis. Coincidentally, he and Jonas Björkman won the competition together.
# 3 Kimiko Date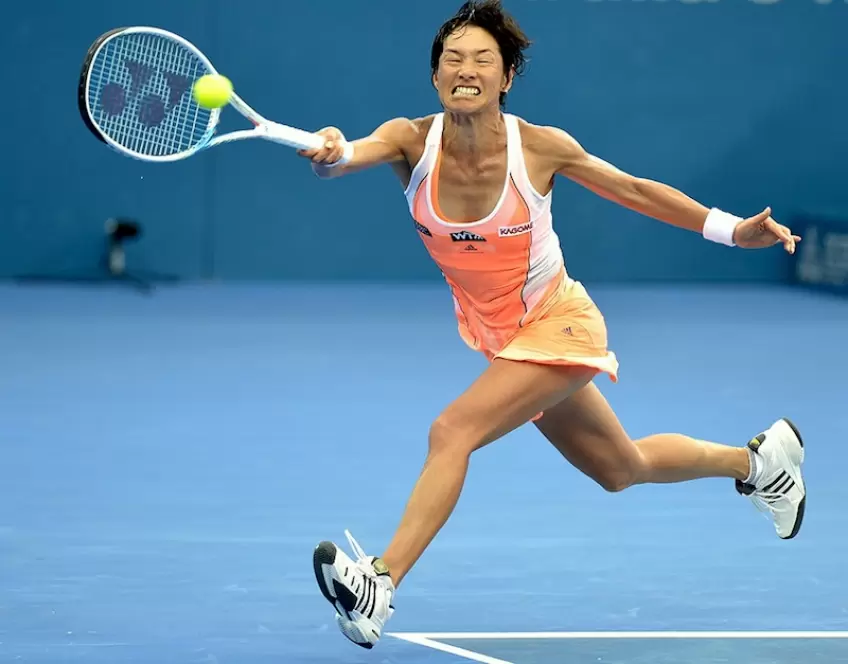 The tennis story of Japanese great Kimiko Date is undoubtedly the most intriguing on our list. At the height of her abilities, she gave up tennis. When she decided to pull out, she was just 25 years old and the fourth-ranked in the WTA's world ranking. After 12 years, in April 2008, she unexpectedly declared her comeback to the courts.
Right after she graduated high school, Date became a pro. Her accomplishments included winning the Japan Open a record four times. She also advanced to the semifinals of the Wimbledon, French Open, and Australian Open. She was also the first tennis player from Japan to reach the top 10 rankings.
The most prominent outcome for Date upon his comeback came at the 2014 US Open. The athlete from Kyoto, who competed in that competition paired with Barbora Strýcová, made it as far as the semifinals. At the age of 47, she ultimately had to quit the sport due to health issues.
# 2 Younès El Aynaoui
Younès El Aynaoui, one of the biggest tennis talents from Africa (and perhaps the biggest player from the continent, along with Wayne Ferreira), announced his retirement from the game at the age of 47. The Moroccan, who became a professional in 1990, continued to play well into the latter stages of his career. He defeated 23-year-old Bernd Kossler in an IFT match in 2017 not allowing his own age to restrict him from accomplishing his goals. With the triumph, a man who was born in Rabat, the capital of his nation, became the oldest player to have an ATP rating.
El Aynaoui is still widely recognized for his memorable quarterfinal encounter against Andy Roddick in 2003, despite his overall mark on the sport. One of the best quarterfinal matches in history is this one from the Australian Open. At that time, it was also the fifth-longest set in the Open era – it lasted for two hours and 23 minutes.
# 1 Martina Navratilova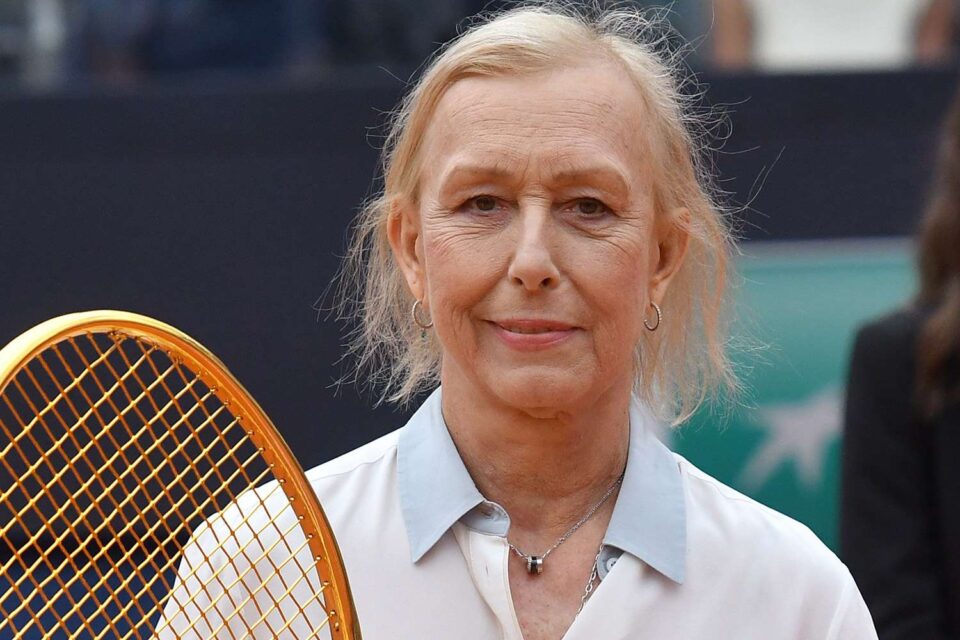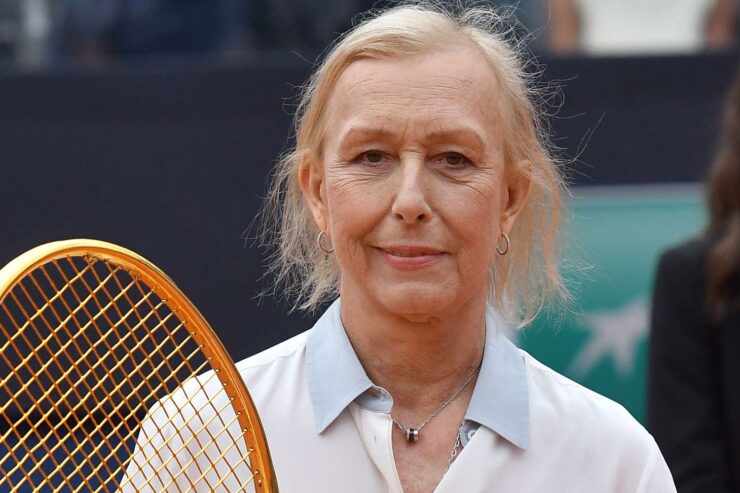 One of the most outstanding athletes the sport has ever seen is Navratilova. She had triumphed in an astounding 167 singles and 177 doubles matches. In addition, she had a spot in the WTA top 10 from 1975 through her 1994 retirement from singles play.
The player who was born in communist Czechoslovakia (now the Czech Republic) played tennis professionally for more than three decades. From 1975 through 2006, Navratilova had a successful and illustrious career. She won the US Open mixed championship in 2006, a month before turning 50. Navratilova claimed that her vision had started to decline in 1984 so she had started wearing glasses in 1985. For many years, she wore spectacles while playing tennis, and her frames have since gained notoriety.
She defeated the Czech duo of Květa Peschke and Martin Damm in straight sets, 6-2, 6-3, with the help of doubles expert Bob Bryan. Navratilova's triumph made her the oldest tennis player to ever win a major championship.