Today the world will get the champion of the French Open. World number-5 Rafael Nadal and the number-8 players will show strength in the final match of men's singles going to be held from 6:30 pm on Sunday. If Spain's Nadal wins this final, he will win the French Open title for the 14th time, and
If 23-year-old Norwegian Kasper Rood manages to win this match, then the world will get a new champion. For the first time, he has reached the final of the second Grand Slam of the year. Let us inform you that a day earlier, Inga Sviatec won the women's singles title. She defeated Coco Gough of America 6-1, 6-3. Iga won the 35th match in a row.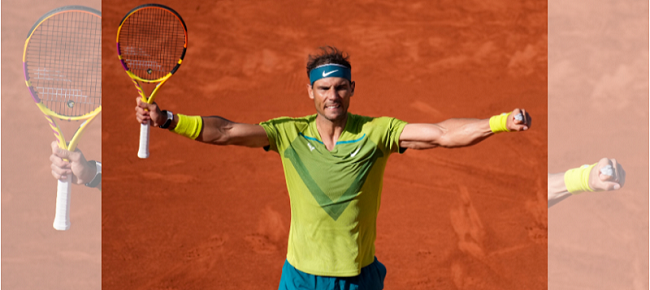 Chance to win 22nd Grand Slam title
Rafal Nadal, known as the King of the clay court, will have a chance to win his 22nd career Grand Slam title here. With this win, 35-year-old Nadal will move two places away from world No. 1 Novak Djokovic and Roger Federer for most titles. Djokovic and Roger have won 20 Grand Slams each. Nadal has won 21 Grand Slams so far.
1
French Open 2023: Inga Swiatek won the French Open
2
French Open 2023 Prize Money: How much winner will get?
Nadal's career record
French Open – 13
US Open – 4
Australian Open – 2
Wimbledon – 2
Casper Rudd will play Grand Slam final for the first time
23-year-old Casper Roode will have a tough chance of winning this Grand Slam. For the first time in a Grand Slam tournament, he will play in the final and he will face the king of this court, Rafael Nadal.
Kaiser Rudd has become the first Norwegian player to reach the final of a Grand Slam. He defeated 2014 US Open champion Marin Cilic in the semi-finals of the French Open on Friday. He will now face 13-time champion, Rafael Nadal, in the final.
Kaiser Rudd will face Rafael Nadal for the first time in the final. After reaching the final, Rudd said that you are excited to play in the final against Adarsh. Rudd would go into the finals to win a Grand Slam for the first time.