Spain's superstar tennis player Rafael Nadal has reached the final of the French Open tennis tournament on the day of his 36th birthday. He was up against Alexander Zverev of Germany in the semi-finals. The German player got injured in the second set and because of this, Nadal got a ticket to the final. Nadal was leading 7-6, 6-6 at the time.
Nadal has reached the final of the French Open for the 14th time in his career. Earlier, on the 13 occasions on which he had reached the final, he was also successful in becoming champion every time.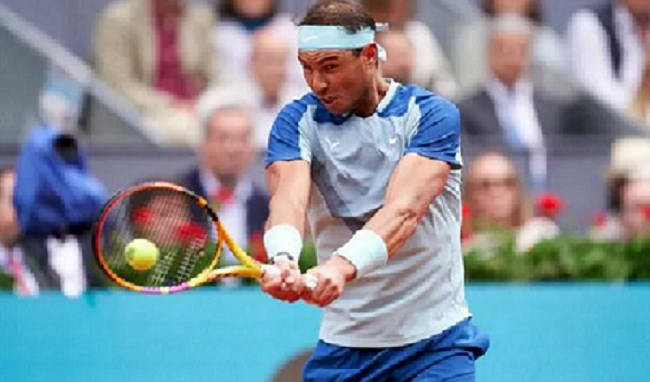 Zverev could not even walk
French Open Women's Single Final: Coco Gauff will take…
French Open 2023 update: Bopanna is in the semi-finals of…
Nadal won the first set of the match in a tiebreaker. The second set also went into a tiebreaker after a 6-6 draw. This is where Zverev fell while trying to play the shot and injured his ankle. He was taken out of the court in a wheelchair. After some time he came back with the help of crutches. Then it became clear that Zverev would not be able to play further. He said goodbye to the audience and with this Nadal was declared the winner.
Final from the winner of the match between Cilic and Rudd
The second semi-final of the men's singles will be played between Marin Cilic and Kaiser Rudd. Nadal will take on the winner of the same match in Sunday's final.
Nadal to play 30th Grand Slam final of career
Rafael Nadal has reached the final of a Grand Slam for the 30th time in his 19-year career. He has 21 Grand Slam titles to his name which is more than any other player in the world. In tennis, the Australian Open, French Open, Wimbledon, and US Open are called Grand Slam tournaments. Roger Federer and Novak Djokovic have won 20-20 Grand Slam titles so far.