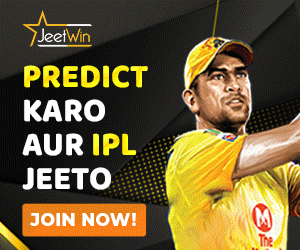 The venue for the end of IPL 2023 has been announced. Check out complete details about it below.
IPL 2023 final to take place in Ahmedabad:
The IPL final will be contested on May 29 in Ahmedabad, while the exhibition event will be hosted in Pune from May 23 to May 28. According to PTI, the IPL Qualifier 1 and Eliminator will be staged in Kolkata on May 24 and 25, respectively , while the Qualifier 2 and final will be played in front of a full audience in Ahmedabad on May 27 and May 29.
The Qualifier 1 will be conducted on the 24th of May in Kolkata, followed by the Eliminator on the 25th. The BCCI announced in a statement that "the Narendra Modi Stadium in Ahmedabad will host Qualifier 2 and the TATA IPL final on the 27th and 29th of May, respectively."
Where you can catch the online live streaming:
The tournament's online live streaming providers include one of the popular platforms like. Disney+Hotstar, Foxtel, and Yupp TV. Fans may also watch the live online telecast via the Disney+Hotstar app. you can also download Hotstar App from the Google Play Store and App store. You will need to get subscription for it. While fans can check out their subscription plans on their official website and app.
You can also catch it on Jio TV, where all Jio members can enjoy and watch the IPL matches that have already begun.
This match will be broadcast on Yupp TV in Australia, the Maldives, and Central Asia. Nepal, Japan, and Sri Lanka
Europe as a whole. Bhutan, Central and South America, and Southeast Asia (with the exception of Malaysia and Singapore).
In Australia, Foxtel is accessible.
Stay tuned with us to get exclusive updates from the sports world. Also Subscribe to our notification to get exclusive updates.