Cristiano Ronaldo has won his second Premier League player of the month award this season. Amid speculation that he could quit Manchester United at the end of the current season. It came after an entire month when it was the Manchester United forward who scored his 100th Premier League goal. Check Premier League Player Of The Month 2nd Award won by Ronaldo.
In the 3-1 loss at Arsenal as well as. He scored his 50th club hat-trick during a 3-2 win against Norwich City. Ronaldo was on top form during April when he scored five goals in four matches. Four games for his club the Red Devils.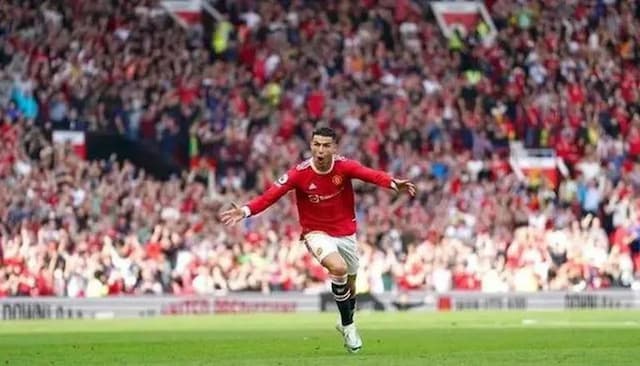 Six Premier League Player of the Month 2nd award
The 37-year-old was the highest-ranked player on an eight-man shortlist which also included Nathan Collins and Kevin De Bruyne. Bruno Guimaraes, Gabriel Jesus, Son Heung-min, Thiago, and Leandro Trossard.
Cristiano Ronaldo was chosen as The EA Sports Premier League Player of the Month for April. While Manchester United endured an underwhelming few weeks, with only one win over the entire month of April. Ronaldo delivered some excellent performances.
Ronaldo has been awarded the player of the month award
In all, the legendary forward has won the prestigious. The six Premier League Player of the Month awards throughout his playing career.
This puts him on the same level as Steven Gerrard on the list of all-time winners. The only other players, Sergio Aguero and Thierry Henry have more. Ronaldo finished the month by scoring his 5th goal. In the month he scored an equalizer with a 1-1 draw against Chelsea.
A complete listing of all Player of the Month Awards in the 2023-22 season of the EPL
August: Michael Antonio (West Ham United)
September: Cristiano Ronaldo (Man Utd)
October: Mohamed Salah (Liverpool)
November Trent Alexander-Arnold (Liverpool)
December: Raheem Sterling (Manchester City)
January: David De Gea (Man Utd)
January: Joel Matip (Liverpool)
March Harry Kane (Tottenham Hotspur)
April: Cristiano Ronaldo (Man Utd)