Lewis Hamilton is a popular and professional Formula One racer. He is one of the most successful F1 racers where he has championships to his name 7 times. Check Why Has Lewis Hamilton Changed His Name?
Hamilton is born in Stevenage, Hertfordshire, England having a total of 103 wins to his name. There are 183 podiums in his name.
There is news that the racer will soon be changing his name. Yes, you read it right. Lewis Hamilton will be changing his name and will also be including his mother's name.
He also explains why he is going to include his mother's name to his name in one of the events at the Dubai Expo 2023.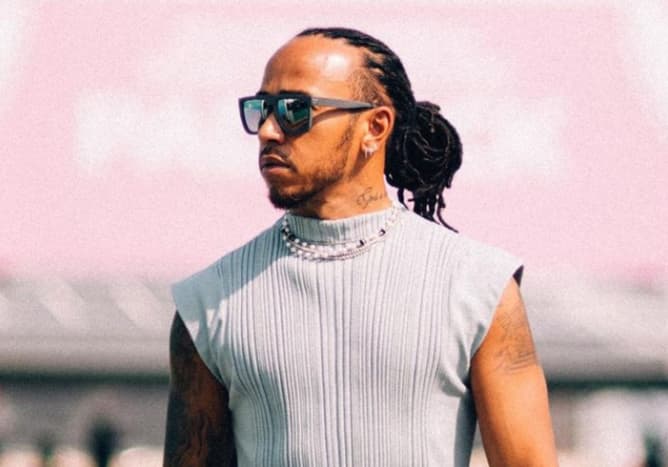 Why Has Lewis Hamilton Changed His Name?
Hamilton is a popular racing driver in Formula One. He is soon going to change his name where the reason for it is explained by him at the Dubai Expo 2023.
He says to one of the leading sports portals about the details at the event. He says. "None of you might know that my mum's name is Larbalestier and I am just about to put that in my name. I don't fully understand that whole idea that when people get married the woman loses their name, and really want my mum to continue on with the Hamilton name."
The details about the name change are out now. However, there is no fixed date about when shall the name change take place.
He speaks about the same and states, " I don't know if it'll be this weekend, but we've been working on it."
There will soon be the news for the name change of the player in the racing. Hamilton's mother divorced his father when the racer was 2 years old.
Later she remarried where she took the surname of her second husband as Lockhart.