the 20the The women's edition of the AFC Asian Cup will feature a total of 12 teams from the Asian continent. The competition will be held in India in 2023. The number of teams in the Asian Cup has been increased to 12 from a previous rule of 8 teams. This was done to increase competition along with the game's increased popularity. Check the updated 2023 AFC Asian Cup points table, check out the tables for groups A, B, C and D.
Japan is the defending champion of the Women's Asian Cup, having won it in 2018. The tournament was initially scheduled to be held in 2023, but the Covid-19 pandemic forced the tournament to be moved to 2023.
The 12 teams have been divided into three groups, with the top two teams from each group and the top two third-placed teams qualifying for the quarter-finals.
Hosts India were placed in Group A along with China, Chinese Taipei and Iran. Meanwhile, Australia, Thailand, the Philippines and Indonesia were drawn into Group B. Defending champion Japan find themselves in Group C along with South Korea, Vietnam and Myanmar.
Check out the 2023 AFC Women's Asian Cup Points Table. Also, check out the top 20 women's national teams in the 2023 FIFA World Rankings here.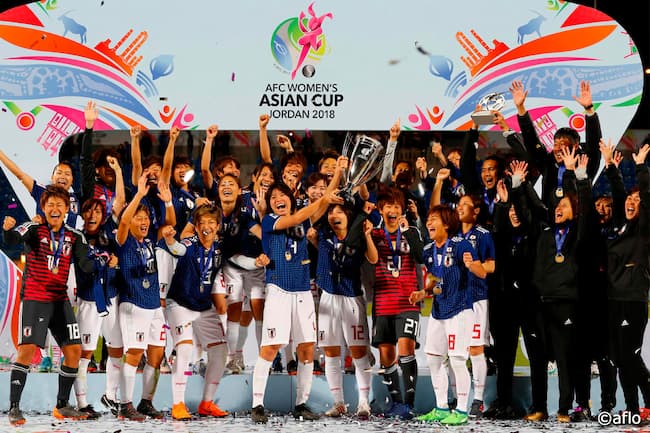 Updated 2023 AFC Asian Cup Points Table
This is the current tournament points table. The table will be updated once the next matches of all the teams in the group are completed.
Group A
| | | | | | |
| --- | --- | --- | --- | --- | --- |
| Team | Matches | Victory | Draw | Lost | Points |
| China | one | one | 0 | 0 | 3 |
| India | one | 0 | one | 0 | one |
| Iran | one | 0 | one | 0 | one |
| Chinese Taipei | one | 0 | 0 | one | 0 |
B Group
| | | | | | |
| --- | --- | --- | --- | --- | --- |
| Team | Matches | Victory | Draw | Lost | Points |
| Australia | one | one | 0 | 0 | 3 |
| Philippines | one | one | 0 | 0 | 3 |
| Thailand | one | 0 | 0 | one | 0 |
| Indonesia | one | 0 | 0 | one | 0 |
Group C
| | | | | | |
| --- | --- | --- | --- | --- | --- |
| Team | Matches | Victory | Draw | Lost | Points |
| Japan | one | one | 0 | 0 | 3 |
| South Korea | one | one | 0 | 0 | 3 |
| Vietnam | one | 0 | 0 | one | 0 |
| burma | one | 0 | 0 | one | 0 |