World No. 1 player Novak Djokovic of Serbia defeated Stefanos Tsitsipas 6-0, 7-6 in the final of the Italy Open played on Sunday to win the title for the sixth time. This is also his first title of the year. He was ruled out of the tournament early in the season following a vaccination controversy at the Australian Open earlier in the year.
He had earlier reached the final of the Italy Open tennis tournament by defeating Kasper Rudd in straight sets in the semi-finals.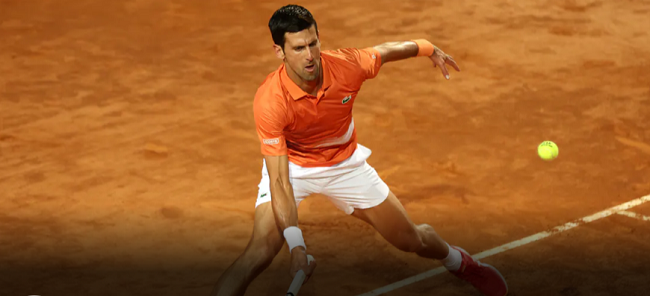 Djokovic Won both sets easily
Novak Djokovic easily defeated Tsitsipas in both sets in a match that lasted one hour and 37 minutes. They won the first set 6-0, followed by a 7-6 win in the second set as well. However, he faced trouble in the second set.
Carlos Alcaraz: Wiki, Records, Achievements All You Need to…
Madrid Open 2023: Winners List
While he had lost his momentum, Tsitsipas took advantage of the opportunity to take a 3-1 lead. Djokovic then made a comeback after winning the first two serves to take the score to 3-5 and equalized to win the set 7-5 (7-6) in the try breaker.
He became the fifth player to win 1000 matches
Djokovic registered his 1000th career win with a victory over Kasper Roode in the semi-finals of the tournament. With this, he became the fifth player in the world to achieve this feat.
Before him, Jimmy Connors (1,274 wins), Roger Federer (1,251), Ivan Lendl (1,068), and Rafael Nadal (1,051) are among the club's most notable players.
Inga Sviatec beats Serena Williams
Inga Swiatec won the women's singles title. He defended the title for his 28th consecutive win by defeating Ons Zuber 6-2, 6-2 in the final. She broke Serena Williams' record of 27 consecutive wins. Serena achieved this feat in 2014 and 2015. Ons Jabber also reached the final with 11 consecutive victories but did not miss one against ranking-toppers Swiatek.