It takes just a social media post to put anyone under the spotlight these days. Netizens are keen on knowing what's going on with their favourite celebs' life and even the celebrities love to share their life bits with the fans and followers.
Recently, WWE legend Hulk Hogan made a stir with his post on social media handles where he uploaded a picture of his stunning wife Jennifer, who is reportedly 20 years younger to him.
He posted this picture of Jennifer with a caption saying, "Happy Birthday to the love of my life, I love you Jennifer. HH"
The post became a sensation instantly with more than 37k likes and fans all around the world started wishing her 'Happy Birthday'.  The Hall of Famer posted three photos of Jennifer who is celebrating turning 45 years old, on his Twitter account as well.
The post got some re-tweets appreciating his wife by calling her 'stunning' and 'beautiful'.
The 65-year-old wrestler, 20 years his wife's senior, married Jennifer in 2010. Hogan was previously married to Linda, but they divorced in 2009 after a less-than-amicable split.
Jennifer McDaniel is a make-up artist by profession. She rose to fame after she started dating the wrestling icon in 2008. There is a distinctive age gap between the two but that didn't stop the two of them from tieing the knot. She is Hogan's second wife and is now a step-mother of his daughter Brooke and son Nick.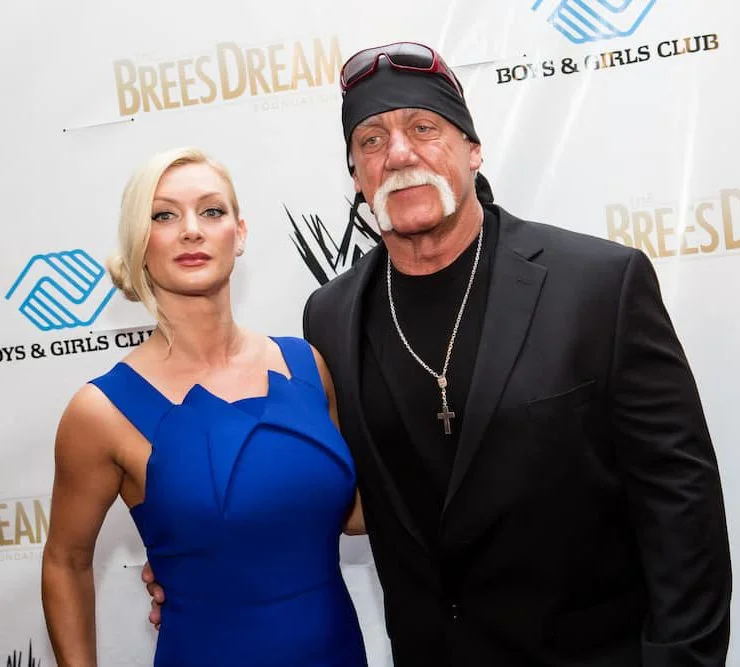 The couple is a social animal and is spotted at many parties and events together.
Being his wife, she has not only inherited his money but his children too. She and Hogan have been inseparable since their marriage. The happy couple can be seen together going to the gym and working out. As they both are fitness freaks, they have a habit of working out together and posting pictures on social media. In the media, however, she has been portrayed as a gold-digger, who married Hulk Hogan for his money.
Nevertheless, from the looks of it, the couple seems happy together and while the Hall-of-Famer lives life king size we are glued to the social media accounts for all the gossip on the lovebirds.